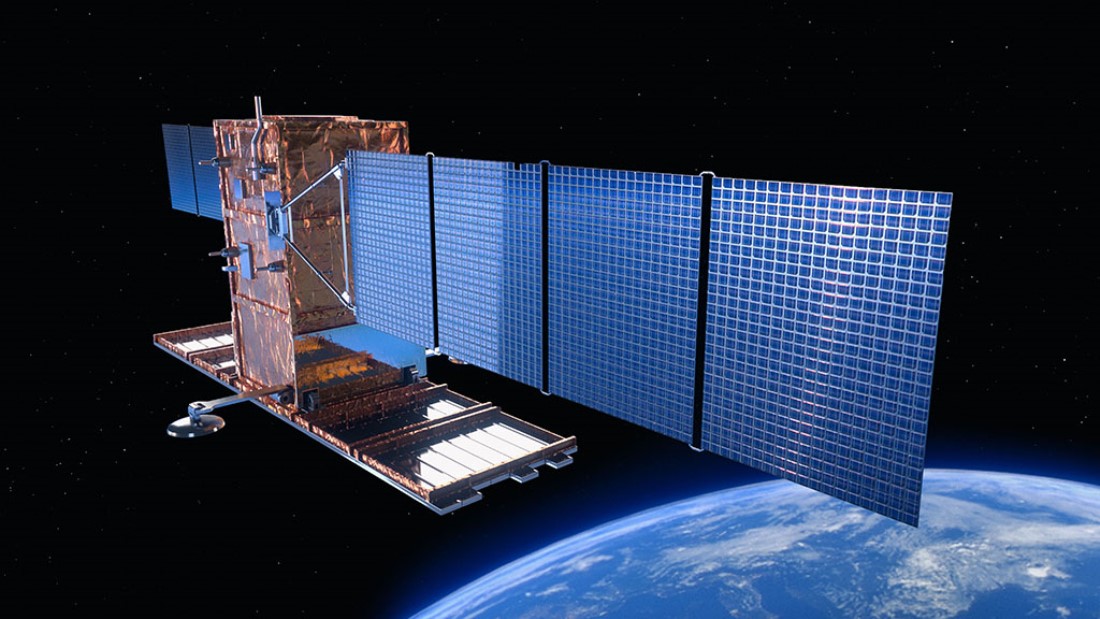 SpaceX plans to launch an Italian Earth observation satellite with radar vision Thursday evening from Cape Canaveral on a twilight flight that could dazzle spectators with the ascent and descent of the reusable Falcon 9 booster over the Florida spaceport.
The mission is scheduled to get underway from pad 40 at Cape Canaveral Space Force Station at 6:11 p.m. EST (2311 GMT) Thursday. The launch will mark the fifth space mission to depart Florida's Space Coast this month, continuing a busy start to 2022.
Nine engines will power the 229-foot-tall (70-meter) rocket south-southeast over the Atlantic Ocean with 1.7 million pounds of thrust.
If all goes according to plan, the second stage of SpaceX's Falcon 9 rocket will deploy the Italian radar satellite — named COSMO-SkyMed Second Generation Flight Model 2 — into an orbit close to its planned operating altitude of 384 miles (619 kilometers).
The first stage of the Falcon 9, refurbished from two previous flights as a side booster on SpaceX's Falcon Heavy rocket, will shut down less than two-and-a-half minutes after liftoff. Cold gas thrusters will flip the booster stage around to fly tail first, and three of the rocket's Merlin engines will reignite to direct the first stage back toward Cape Canaveral.
The booster, itself 15 stories tall, will target a propulsive vertical touchdown on Landing Zone 1, a concrete site about 6 miles (9 kilometers) south of the Complex 40 launch pad.
SpaceX test-fired the Falcon 9 booster on pad 40 Saturday, then rolled the rocket back to a nearby hangar to meet the COSMO-SkyMed radar satellite, weighing more 4,800 pounds, or about 2.2 metric tons, will a full load of propellant for in-orbit maneuvers.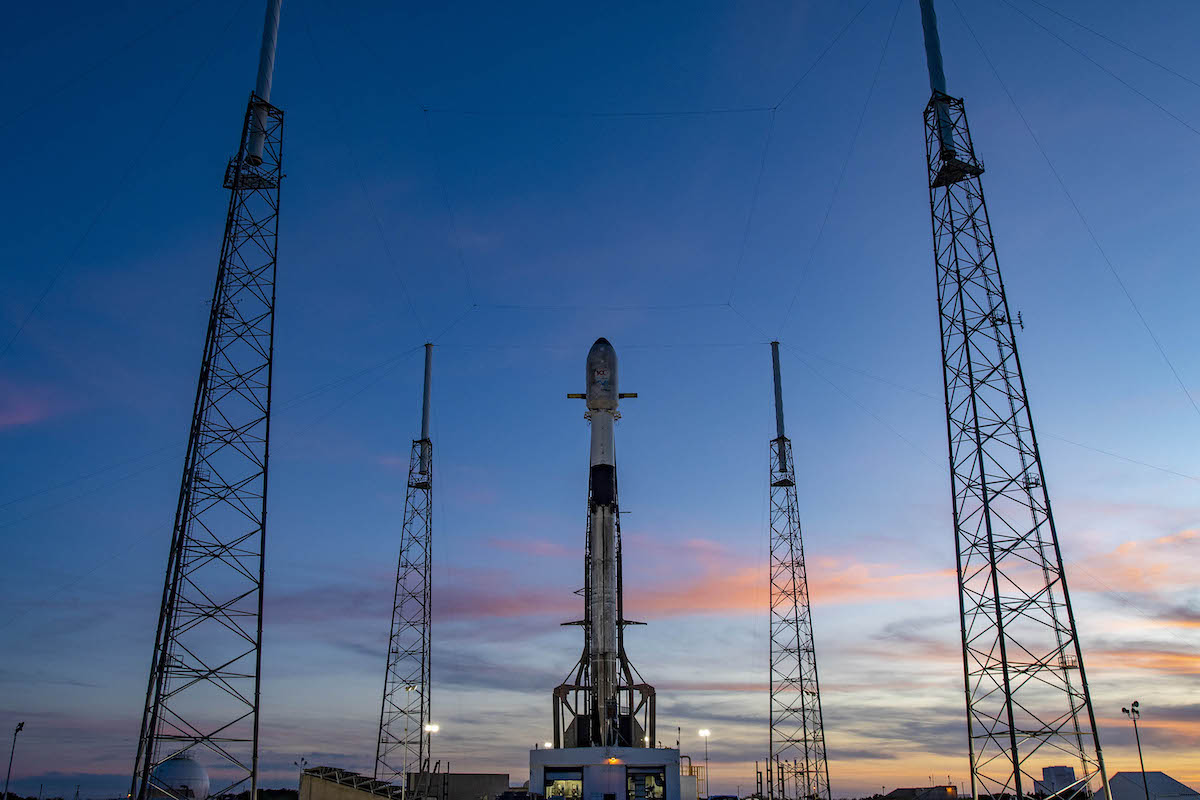 SpaceX was expected to roll the rocket back out to pad 40 Wednesday, then raise the Falcon 9 vertical for final countdown preparations.
There's a 60% chance of favorable weather for launch Thursday evening, according to the U.S. Space Force's 45th Weather Squadron. The primary weather concerns are with ground winds and cumulus clouds, which could contribute to rocket-triggered lightning as the Falcon 9 climbs through the atmosphere.
A weather disturbance has brought rainy weather to Central Florida for much of the week.
"While deep moisture through the atmosphere gradually gets stripped away tonight into tomorrow, the proximity of this system coupled with robust onshore flow will still support scattered low-topped showers moving towards the coast on Thursday," the weather forecast team wrote Wednesday. "Thus, the main weather concerns for launch day are lingering cumulus clouds and showers embedded in this low-level onshore flow as well as breezy conditions during liftoff."
There's also a moderate threat that winds or rough seas could exceed weather constraints for the Falcon 9's return to Cape Canaveral.
Email the author.
Follow Stephen Clark on Twitter: @StephenClark1.
Source: Space